Reasons to migrate can vary but they are often rooted in similar motives. Migrants may be attracted by high-quality education and promising careers or by finding a stable job to provide a better future for their families. Nordic countries are known to have the world's highest standards of living, welfare policies, and the best working conditions, therefore, they often come to be the first choice of many migrants coming to find a better life. But sadly, often so, the reality of finding a job in Nordic, can be very tough, unfair, and tremendously challenging.
Researchers from Sweden, Denmark, Finland, and Norway cooperate to investigate the loophole of migrant exploitation both politically and legally. The research funded by the Nordic Research Council for Criminology

is aiming to contribute to better working conditions for migrants and strengthen the labour market laws. The research will compare the differences and similarities of each Nordic country's legislation approach to the prevention of social dumping and conduct policy analysis on governing national policy documents. Isabel Schoultz, the head of the Department of Sociology of Law at Lund University in Sweden, is the project leader and coordinator of this research project called "Law in action – Policy and legal responses to the exploitation of migrant workers in the Nordic countries".
In the following three articles on The Working Poor theme, we'll introduce the work migration from various points of view, such as: What are the struggles of migrants and how hard is it to find a job coming from the Global South? What are the common practices of employers making migrants easily exploited, how hard it is to tackle migration, what is the legal framework and how can migration can change one's personality?
In the first article, Krishnanunni Mavinkal Ravindran presents how difficult it is to find a job in Denmark for recent graduates from The Global South who often find themselves in very similar positions and situations of insecure jobs and working conditions.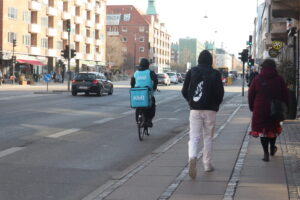 Due to their vulnerability they can be easily exploited by their employees. How fair is the Danish labour market and is it accessible for everyone?
The second article, by Anna Pokorná, talks about the situation and experiences of migrant workers in Sweden.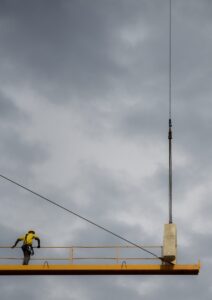 Common practices and exploitation used by employers are further explored and shared in an interview with one of the biggest Swedish working unions, SAC Syndikalisterna. The article is connected to outgoing research funded by the Nordic Research Council for Criminology aiming to tackle migrant exploitation and labour policies.
A broader view of migration is presented in a third article by Marta Apablaza R. in an interview with a researcher from the Law department and Centre for Human Rights at the University of Chile where the migration is being observed from the perspective of human rights.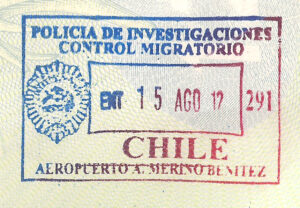 The article further explains the differences and similarities between the migratory phenomenon in Latin America and Europe by looking at migration in terms of countries, states, governments, and society.
Anna Pokorná is a MSc student in Development Studies at Lund University, Sweden