India hosts the world's biggest vaccine manufacturing units in the world and is expected to play a major role in providing vaccines to the Global South. However, India's domestic vaccination strategies present a contradictory picture. Researchers point out several gaps in India's vaccination rollout strategy – a task of vaccinating a population of a billion-plus. Some of the issues that several academic papers have pointed out include the urban-rural and gender divide in vaccination, high wastage, low accessibility, lack of research funding and vaccine nationalism. According to the World Bank data, India's fully vaccinated population was close to 48 percent as of 21st January 2022, against the global rate of 50 percent. Further, India is slow in giving booster doses, which are currently limited to those above the age of 60 with comorbidities.
Vaccine Capabilities of India
In November 2021, the World Health Organization (WHO) granted an emergency use license to Covaxin, a Covid vaccine developed in India by a private firm called Bharat Biotech.  The vaccine had been in use in India since January 2021, but the WHO approval paved way for its worldwide distribution. Serum Institute of India, a privately-owned firm, is the world's biggest vaccine supplier and has produced more than 1.25 billion doses of Covishield, the Indian version of the AstraZeneca vaccine developed by Oxford University, so far.  
When Covax, the global vaccine initiate was launched in April 2021, India was seen as a major contributor to the initiative. However, soon India had had to halt vaccine exports due to a massive second wave of Covid cases in the country. It resumed exports again in November.
India accounts for vaccine supplies to nearly two-thirds of low-income countries, according to Dr. Chandrakant Lahariya, an epidemiologist and health systems specialist. India has approved eight vaccines, three of which have been developed in India. Of these, two have been a result of global collaboration. Apart from Covaxin, the other two vaccines developed in India include Corbevax developed by Indian pharma company Biological E in collaboration with US-based Dynavax and Baylor College of Medicine and Covovax, which is a local version of the Novavax vaccine. Unlike other vaccines, Corbevax doesn't have any patent restrictions, which makes it an easily accessible vaccine, if manufacturing capabilities are in place.
According to an article in The Nature (Maxmem (2021), this means that "India, Indonesia and elsewhere can make billions of doses next year for the developing world…When it comes to mRNA vaccines, researchers say transferring the knowledge and acquiring tools required for manufacturing will be challenging because of the newness of the technology."
"India has played a stellar role in providing vaccines to the world. Following the aftermath of the brutal second wave of infections in India, the country's vaccine production has doubled since April and was projected to quadruple to reach nearly 300 million doses by October-November 2021. As a vaccine manufacturing hub in the world, India is able to cheap vaccines at large scale, which especially enables the Global South to access vaccines at affordable rates." says Dr. Kayur Mehta, Assistant Scientist at the International Vaccine Access Center, Johns Hopkins Bloomberg School of Public Health, Baltimore, USA.
Vaccine Supremacy but Flawed Domestic Strategies   
Despite India in the forefront of vaccine supply to Covax, domestically its vaccination drive has several gaps. In a recent study (Tamysetty et al. 2022), funded by the Asian Development Bank, called 'Predictors of COVID-19 Vaccine Confidence: Findings from Slums of Four Major Metro Cities of India', a survey of at least 50 subjects was conducted among residents of informal urban settlements who had not taken any dose of the Covid-19 vaccine in Mumbai, Bengaluru, Kolkata and Delhi. The most frequent reason cited for not taking the vaccine was the uncertainty of getting the vaccine (27.7 percent). "The findings show the need for increasing effectiveness of awareness campaigns, accessibility and the convenience of vaccination, especially among vulnerable groups, to increase the uptake…  It is essential to ensure adequate vaccine supply, quality service delivery, optimal timing and appropriate information," the study says.
In an another article called 'Priorities for a fair recovery from COVID-19 in South Asia', published by Southern Voice (Javed et al. 2021), says there are significant disparities in India's vaccination drive with urban and male populations receiving more vaccines than rural and female populations respectively.  Javed et al. 2021 in their study quote research by Jain & Mishra, 2021 and Das et al., 2021, and say, in "India, significant residential and gender disparities in vaccine administration were found, with urban inhabitants receiving doses far more rapidly than those in rural areas, despite the latter constituting over 65 % of the population (Das et al., 2021). Similarly,17 % more men have been vaccinated than women (Jain & Mishra, 2021)." The poor healthcare infrastructure in rural India makes the population in the hinterlands more vulnerable to serious complications arising from Covid-19.
According to another study (Sigamani et al; 2022), bed availability in India is 11.9 per 10,000 population in urban areas, but only 3.2 per 10,000 in rural areas (Government of India 2019b). "The pandemic experience is also revealing major lessons for the country's long-term health planning, which explicitly shows the need to strengthen the primary healthcare system, followed by more research and stakeholder participation," says the study (Panneer et al 2021).
Vaccine wastage is another major issue in the Indian vaccine strategy. More than 6 million vaccines have gone waste in India so far, according to media reports. In a research paper, Rackimuthu et al (2022) says, "Inept distribution of vaccines leading to vaccine wastage and inefficient planning in prior procurement of vaccines required for COVID-19 vaccination has led to several instances of shortages during the ongoing vaccination efforts in the country despite being one of the largest manufacturers of COVID-19 vaccines around the world."
Further, the paper highlights how the private sector in India charged several times the cost at which the vaccines that are being sold to the government, "creating an exponential burden for the proportion of the population availing vaccines from private hospitals." Despite challenges in vaccination domestically, India has been trying to assert its supremacy over its rival China by being generous to its neighbors in sharing vaccines.  In 'Politics of Vaccine Nationalism in India: Global and Domestic Implications', the authors contend that the strategy pursued by India can be "read as an effort to gloss over the failures in initial pandemic management, to improve diplomatic leverage and reinforce an idiom of nationalism." (Chatterjee et al., 2021). "The politicization of vaccines also has counterproductive outcomes for democratic practices within the country. Instead, countries should undertake a coordinated regional approach through sharing knowledge and coordinating production capacity to ensure vaccine penetration at the grassroots levels," says the research paper.
Research Funding  
While India has partnered globally for vaccine research, domestically the researchers face acute funding constraints. According to Dr. Chiranjib Chakraborty, Professor at the Department of Biotechnology, Adamas University, Kolkata, "Compared to China, in India, the funding for Covid research is far less. Also, most of the funding goes to select few top organizations. In early 2000, Dr Chakraborty designed a vaccine construct, concentrating the antigenic part, where most of the antigens are located, published in Medical Virology Journal. However, due to lack of funding, the research could not be taken to the construct level. "In India, the funding for Covid research is not focused on vaccine construct, or therapeutic developing or antibody combination therapy. Other countries have developed this very quickly, and in India it is a slow process.  Also, other than Covaxin, we don't have any other domestically developed vaccines, whereas China has several vaccines," says Dr. Chakraborty.
According to a study by Shueb et al. (2022), a total of 5,546 publications of varied nature have been published on COVID-19 (article publication date was 31st August 2021), of which 1,760 were funded, translating into a funding ratio of 32 percent. In China, the funding ratio was nearly 61 percent, while that in India was 19.21 percent.
In a nutshell, while India has one of the biggest capacities to produce vaccines, its own capabilities to handle a pandemic is a subject of critical debate. India's poor healthcare facilities, especially in rural areas, poise challenges to cope with a pandemic. So far, India has seen more than 4 million deaths due to Covid. An acute shortage of hospital beds and oxygen during the second wave of Covid last year had exposed the fragile healthcare system of the country. In face of such challenges, India's role as a global vaccine provider remains a questionable fete. 
Namrata Acharya is a journalist with bylines in Al Jazeera, South China Morning Post Zenger News, Mongabay, The Wire, The Juggernaut, KR- Asia and more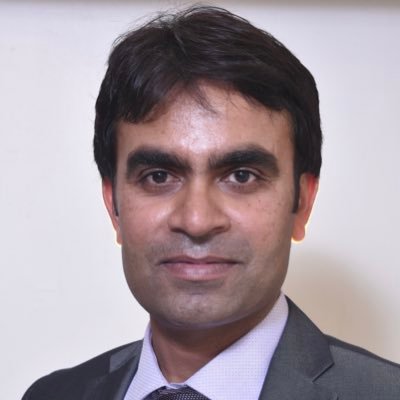 Dr. Chandrakant Lahariya is a medical doctor, an expert on vaccines, public policy, and a health systems expert. For 13 years, he coordinated World Health Organization's work in India on new vaccines introduction; routine immunization; health systems strengthening, and universal health coverage. He has done extensive work on India's COVID-19 pandemic preparedness and response including the COVID-19 vaccine roll-out in India.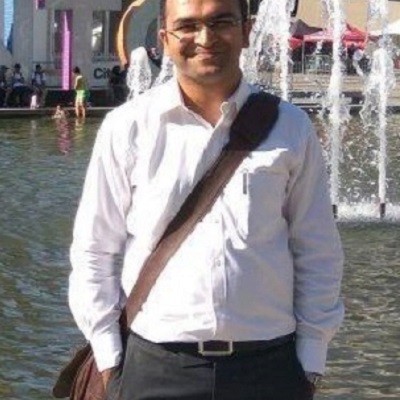 Dr. Kayur Mehta, Assistant Scientist at the International Vaccine Access Center, Johns Hopkins Bloomberg School of Public Health, Baltimore, USA, is a pediatric infectious disease specialist with a focus on infectious disease epidemiology and maternal and child health, particularly in low- and middle-income country settings. He has several years of clinical and research experience in infectious diseases and child health in India, Nepal, and Canada.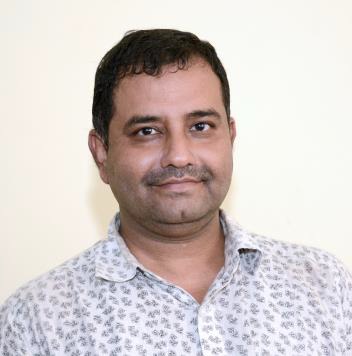 Dr. Chiranjib Chakraborty is a professor at the School of Life Science and Biotechnology, Adamas University, Kolkata. He is also the director of the Centre for Research and Innovation at Adamas University and a visiting professor at the Institute for Skeletal Aging & Orthoepdic Surgery, Hallym University, College of Medicine, Chucheon, Gangwondo, South Korea. He has been listed top 2% of Scientists in the World by Stanford University, USA/Elsevier BV in two consecutive years (2020 and 2021).
CITATIONS
Niladri Chatterjee, Zaad Mahmood & Eleonor Marcussen (2021) Politics of Vaccine Nationalism in India: Global and Domestic Implications, Forum for Development Studies, 48:2, 357-369, DOI: 10.1080/08039410.2021.1918238
Tamysetty, S.; Babu, G.R.; Sahu, B.; Shapeti, S.; Ravi, D.; Lobo, E.; Varughese, C.S.; Bhide, A.; Madhale, A.; Manyal, M.; Kamble, M.; Konar, A.; Sarkar, P.; Das, D.K.; Mukherjee, P.S.; Singh, K.; Chauhan, A.S.; Naskar, A.; Bhatia, R.; Khetrapal, S. Predictors of COVID-19 Vaccine Confidence: Findings from Slums of Four Major Metro Cities of India. Vaccines 2022, 10, 60. https://doi.org/10.3390/vaccines10010060.
Javed, S. A., Ahmed, V., & Cheema, S. Z. (2021). Priorities for a fair recovery from COVID-19 in South Asia (Policy Brief No. 4). Southern Voice.
Panneer, Sigamani, Bhat, Lekha. D, Rice, Louis and Kantamaneni, Komali (2022) The Second Wave of COVID-19 and Beyond. Economic and Political Weekly, 57 (2). ISSN 0012-9976
Rackimuthu, S., Hasan, M.M., Bardhan, M. and Essar, M.Y. (2022), COVID-19 vaccination strategies and policies in India: The need for further re-evaluation is a pressing priority. Int J Health Plann Mgmt. https://doi.org/10.1002/hpm.3321
Ray, K. (2021, December 17). Over 62 lakh Covid vaccine doses went to waste in India, half from 3 states Read more at: https://www.deccanherald.com/national/over-62-lakh-covid-vaccine-doses-went-to-waste-in-india-half-from-3-states-1062001.html. Deccan Herald. Retrieved January 21, 2022, from https://www.deccanherald.com/national/over-62-lakh-covid-vaccine-doses-went-to-waste-in-india-half-from-3-states-1062001.html
Maxmen, A. (2021). The fight to manufacture COVID vaccines in lower-income countries. The Nature.
Shueb, S., Gul, S., Nisa, N.T., Shabir, T., Ur Rehman, S. and Hussain, A. (2021), "Measuring the funding landscape of COVID-19 research", Library Hi Tech, Vol. ahead-of-print No. ahead-of-print. https://doi.org/10.1108/LHT-04-2021-0136
World Bank data; https://ourworldindata.org/covid-vaccinations?country=IND