Report research news from your university within your own field of study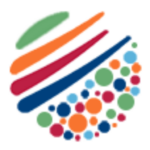 Join the DDRN.dk team either online or at our office in Dronningensgade 14, Christianshavn, Copenhagen, Denmark
DDRN.dk is currently mapping research at Danish universities focusing on South-North divides, global challenges and their impact in South countries, the UN SDGs, development research policies, and more. To keep abreast with new research projects, seminars, and publications, we invite students to join DDRN.dk to serve as university correspondents for one semester or longer.
Based on your personal scientific interest, you will contribute research news, e.g., short updates, reports from a seminar, review of a new publication, interview with a researcher, or an article on a selected theme, to be published on DDRN.dk
DDRN's main communication language is English, and you must have strong skills in written English. Proficiency in the Danish language is not a necessity.
In the process, you will gain knowledge on:
What is the current research being done at your university regarding Global South, development, and SDGs?

Which are the future research projects being planned in these areas?

Who is engaged and which is the research community involved?

What are the most emerging and alarming issues in South-North divides, global challenges, research capacity development, and aid policies that need to be researched?
As a DDRN University correspondent, you will benefit from:
Being alerted to new research projects and research groups within your area of study

Monitoring scientific progress within your area of study

Networking with DDRN research contacts at Danish universities

Training in science communication by the DDRN contributing South and North journalists

The opportunity to contribute to the thorough preparation of your thesis

Upon satisfactory completion of the internship, DDRN can issue a letter of recommendation and serve as a reference at the request of potential employers
The internship is unpaid, and you have two options to join:
If your university of study credits your internship as ECTS points, and you are eligible for SU, you will continue receiving SU during the internship.

A volunteer part-time internship is always possible, and you will gain a lot of experience.
Send your application and CV to Editor-in-chief Arne Wangel, e-mail: info@ddrn.dk before 15 March 2022. We look forward to receiving your application!